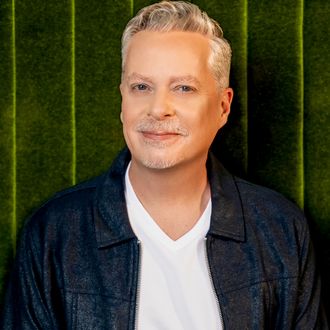 Born: April 10, 1968 in Monroeville, Alabama 
History in gospel music: Until joining Legacy Five, I have primarily been a songwriter.  My first cut was on the first Brian Free and Assurance project in 1993.  I've also enjoyed cuts with Legacy Five, The Booth Brothers, Greater Vision, Triumphant, Ernie Haase and Signature Sound, The Crabb Family, The Oak Ridge Boys, KP&NR,  and many others.  I have also written extensively for church choirs. 
First Gospel concert ever attended: My parents took me to see Wendy Bagwell and the Sunliters when I was about five years old.  I have a sweet memory of my father  laughing so hard at "Here Come The Rattlesnakes" that he couldn't catch his breath. 
Wife: Melissa  Anniversary: August 22, 1992 
Children: Maggie (December 29, 1997), Reese and Elijah (July 8, 1999), and Anabel (May 17, 2002) 
Hobbies & pastimes: playing racquet sports, watching University of Alabama football, reading, grilling, playing board games with my family 
Awards & Commendations: BMI Awards, Singing News Fan Award (song of the year for Amazing God), Dove Award, nine Singing News #1 songs, one Bluegrass #1 song 
Favorite Scripture: Romans 5:2-5 
Favorite Quotes: Fill your paper with the breathings of your heart. ~ William Wordsworth 
Don't tell me the moon is shining; show me the glint of light on broken glass. ~ Anton Chekhov 
Favorite gift: Melissa is THE most thoughtful gift giver I've ever known.  My favorite is an autographed copy of "My Southern Journey" by my favorite living author, Rick Bragg. 
Most unique gift: After staying by myself in a nice hotel and eating in their restaurant, I called Melissa and told her the flatware was the best I've ever used.  I guess I didn't shut up about it, because she called the hotel restaurant, got the name of the flatware, and ordered me eight place settings.